DeLand, FL Florist
Are you looking for a florist in DeLand, FL? Give our flower shop a call at +13867340796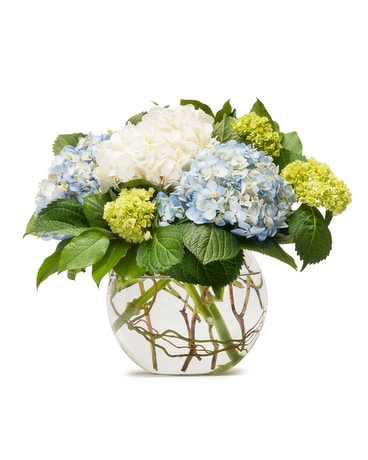 The Best Florist Near Me
Floral Boutique + Stetson Florist & Flower Delivery is a florist in DeLand, FL. A florist brings an assortment of flowers, plants, greens, and various other floral products. Then, they put them together in a beautiful arrangement.

While they are usually seen in significant events, they are also used in everyday life. These consist of catered parties, home and office decor - or even just because.

Florists are known to feature a more pronounced sense of artistry. They have the same innovative streak as artists, musicians, and writers.

Florists are part of the most vital moments of people's lives! They play a role in life's special occasions. This entails birthdays, weddings, funeral services, and other events.

Moreover, they tend to be imaginative, ingenious, and intuitive. For some, especially small business owners, they can even be enterprising and ambitious.

Florists are also called floral arrangers, floral designers, floral artists, and flower arrangers.

Florists put their energy and effort into helping clients communicate themselves. They help customers pick the best bouquet for all celebrations. Whether it's a birthday, Valentine's date, office events, or funerals - there is certainly something for everybody!

Call Floral Boutique + Stetson Florist & Flower Delivery - the flower delivery experts in DeLand, FL or surrounding areas today for your free estimate or if you have any questions, give us a call at +13867340796

Find A Florist In DeLand, FL
Florist
Floristry involves cultivating and caring for flowers. It also entails hand-picking flowers and putting together floral arrangements.

Floristry is combining blossoms and plants into a unique arrangement. After,, florists position them in baskets, flower pots, vases, and containers.

They create all kinds of floral arrangements for their clientele. This could be bouquets, wreaths, sprays, vase arrangements, or even dining table centerpieces.

For each and every order, florists make certain that the flowers go with the client's specific needs. This is a massive part of why their service is known as "floral design" or "floral art".

Florists also need to get experience in several areas to enter the business. These consist of the following: designing of many flower arrangements, management and conservation of fresh flowers, Production, selling, and trade of flowers, Sale and marketing of floral products.

Our Floral Services
Large Inventory Of Fresh Flowers
Tropicals
Plants
European/Dish Gardens
Contemporary and Traditional Arrangements
High-style Floral Arrangements
Funeral Designs
Greeting Cards
Silk arrangements
Extensive Gift Line
Candles
Why Choose Floral Boutique + Stetson Florist & Flower Delivery Services?
Florists also design indoor and outdoor venues for every sort of activity. They fill up areas with lively flowers depending on the client's needs.

There are typically two types of floral designers when it comes to the craft of floristry.

Florists can use pre-arranged designs for their flower arrangements; this is helpful when offering floral arrangements online or in flower stores.

Florists can also develop their own arrangements. These floral arrangers normally take up commissions to create floral arrangements for specified functions.

In addition to that, florists are also in charge of managing flowers. From florals to plants and greenery, they must know how to care and maintain their products.

Floral Boutique + Stetson Florist & Flower Delivery produces floral arrangements for assorted events.

Flower delivery is a main service given by flower designers. Clients frequently look at their selection of flower arrangements online or in-store. Customers' orders are then delivered to a recipient's office or home address.

Dedicated to providing customer satisfaction, florists make the effort to talk about their needs. They provide customers only the most perfect flowers and arrangements.

This means seeing to it they last for more than a few days. And every single floral designer knows that attempting to always keep flowers fresh is and must be their # 1 concern.

Florist In DeLand, Florida
Are you in the DeLand, Florida area and are looking for a business that does flower delivery near me? Are you interested in having fresh flowers delivered? If the answer is yes, you have found a great resource to take care of all your florist needs. We are the best florist in DeLand, Florida. No arrangement is too big or too small for us. We provide full-service floristry services.
Floral Boutique + Stetson Florist & Flower Delivery has been serving Pierson, we are family-owned and operated with one location serving the Pierson, Florida area. Our flower shop serve the areas with same day delivery:
One of the most productive methods to enjoy lasting flowers is to keep them chilled. It's also good to put them off of direct light.

To make that happen, most, if not all, florists keep at least one fridge cooler in their store. This keeps their supply of flowers fresh and cool. Others even get particular storage units to keep their floral products at a brisk 36-46 ° F. Florists also store completed arrangements in a cooler before delivery or pick-up. This retains the flowers in excellent health until they make it to the client or recipient.

A lot of bigger stores also buy cooling trucks or temperature control units. With temps at 36-46 ° F, floral orders stay fresh despite long-distance rides.

Many flower shops also have same-day delivery in their town and neighboring areas. So, customers can deliver lovely arrangements to their loved ones in as promptly as a few hours!

DeLand, Florida
DeLand is a city in the U.S. state of Florida. It is the county seat of Volusia County. The city sits approximately 34 miles north of the central business district of Orlando, and approximately 23 miles west of the central business district of Daytona Beach. As of the 2020 census, the population was 37,351. DeLand, Florida coordinates at 29.0283° N, 81.3031° W.
Florist DeLand, FL - Free Estimates - Call Today +13867340796